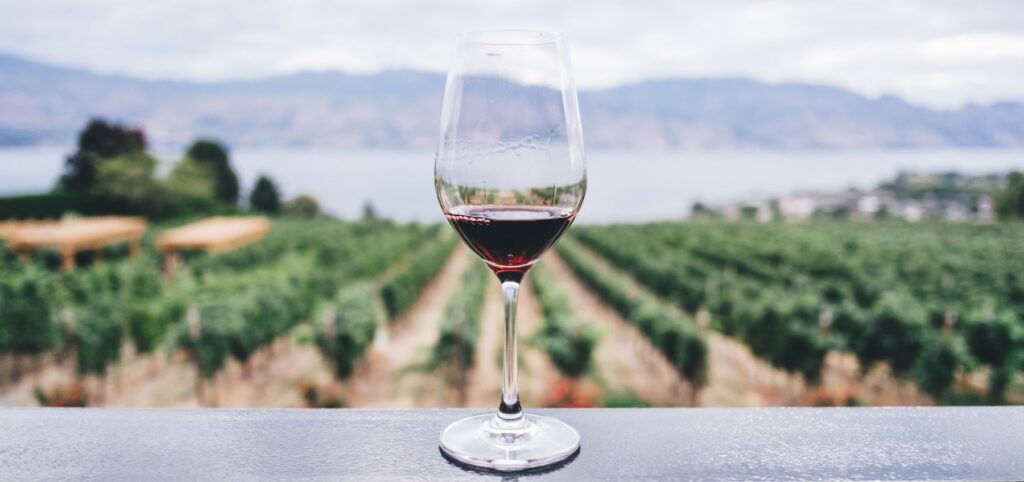 So what is wine exactly? Wine is an alcoholic beverage derived from fermented grape juice that has been enjoyed for thousands of years. Yeast consumes the sugar in the grapes and turns it to ethanol, carbon dioxide, and heat. Wine is made from a variety of grape cultivars and yeast strains.
White wine is made from grapes that have not been exposed to the skins during the fermentation process. It may be straw-yellow, yellow-green, or yellow-gold in color. It's made from the alcoholic fermentation of grapes' non-colored pulp, which can have any color skin.
Red wine is a type of wine made from grapes with a dark color. The color of the wine can range from extreme violet, which is typical of young wines, to brick red, which is typical of mature wines, and brown, which is typical of older red wines.
Additional information on some of the most popular types of wine, which include red, white, and sparkling, are as follows, and you can educate yourself further at great sites like Food & Wine and Wine Spectator.
Chardonnay is a dry white wine with a substantial body that was first grown in large quantities in France. Chardonnay develops spicy, bourbon-like notes as it ages on wood. Apple and citrus flavors are lighter and more zesty in unoaked wines. Chardonnay is Burgundy's white grape. Meyer lemon and tropical fruits are also present, as well as butterscotch, vanilla, and toasted caramel oak aromas. Rombauer chardonnay and Butter chardonnay are popular varieties.
Sparkling wine is a carbonated wine with a high carbon dioxide content. Champagne is a French sparkling wine. While the term Champagne can be applied to any sparkling wine, it is prohibited in the EU and some countries to label a product as Champagne unless it is created in the Champagne wine region of France and follows the appellation's rules. Most people are familiar with sparkling white wine, but you can also enjoy sparkling red wine and sparkling rose wine, amongst others.
Pinot Noir is a dry red wine with a light body that originated in France. The wines are typically acidic, with a light, silky, low-tannin finish. It's frequently a red-fruited and red-floral variety with enticing vegetal flavors of beet, rhubarb, or mushroom. Popular brands include Meiomi Pinot Noir and La Crema Pinot Noir.
Cabernet Sauvignon is a full-bodied red wine vine that originated in Bordeaux. It is now the most popular wine variety on the planet! Many wine enthusiasts have expressed their taste for Josh cabernet sauvignon, and a personal favorite of mine on the higher end of the spectrum, Caymus cabernet sauvignon 2018.
Sauvignon Blanc is a dry white grape that originated in France and was brought to the United States by the French. In most cases, these wines are acidic, with herbal, "green" fruit characteristics. Sauvignon Blanc is a citrus-forward white wine with overtones of tropical fruits and a herbaceous character. A few popular varieties of "Sauvi B" include Oyster Bay sauvignon blanc and Kim Crawford sauvignon blanc.
Syrah, often known as Shiraz, is a full-bodied red wine abundantly grown in the Rhône Valley of France and Australia. Medium tannins and robust fruit notes characterize the wines. Syrah, Grenache, and Mourvèdre are commonly used in red Rhône blends. The wine has a lot of meaty flavors, and popular varieties include Syrah goldens and 19 crimes Shiraz.
The Pinot Gris grape is a light-bodied, dry white grape that is widely grown in Italy, France, and Germany. The wines are light to medium-bodied, easy to drink, and have a harsh aftertaste. Popular vineyards include King Estate pinot gris and Acrobat Pinot gris.
Zinfandel, also referred to as Primitivo, is a Croatian red wine with a medium body. Fruity and peppery, Zinfandel wines have a medium aftertaste. Zinfandel is a red grape that, in its pink state, is also known as White Zinfandel. Fruits in Zinfandel can include a wide range, with tones of nectarine, sour cherry, blueberry, plum, and blackberry. Popular zins include Beringer White Zinfandel and Sutter Home White Zinfandel.
Wines can range widely in price, from a few dollars a bottle to thousands of dollars a bottle. Regardless of your tastes, you can earn cashback on wine every time that you purchase wine online. Also, wine coupons, deals, and discounts can help you save even more, in addition to saving on other beverages and food. Don't pay full price at a liquor store or wine shop near me when the lowest prices on wine can be yours when you shop online!