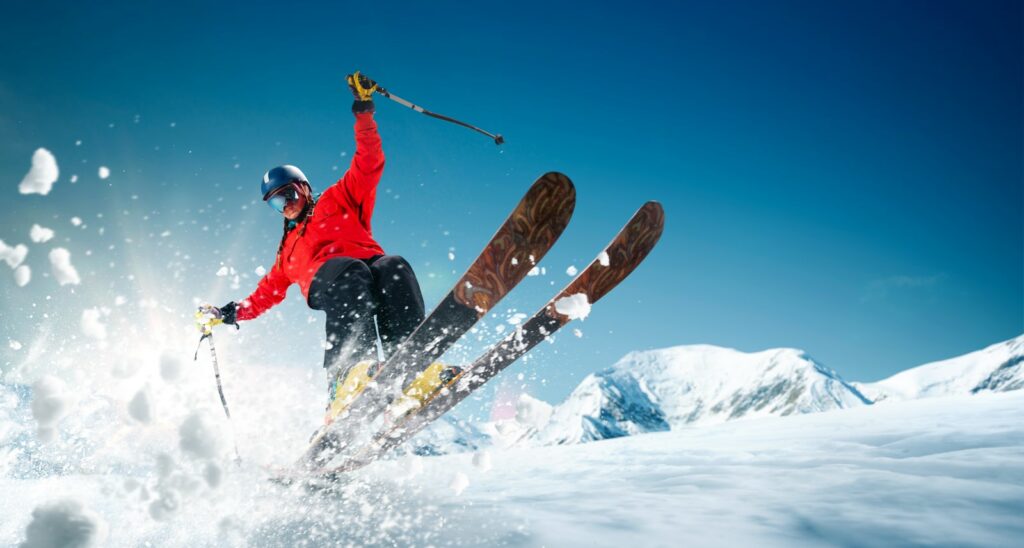 While summer isn't yet over, I am looking ahead to winter while continuing to enjoy what remains of the warm weather. Ever since I was young, I have detested the cold in general, yet love to get out and ski whenever I have the chance. Skiing is a sport of freedom, expression, camaraderie, and bliss. Making first tracks in fresh powder is a feeling like no other.
If you are looking to get in the mood for ski season, or a particular ski trip, I would suggest diving into one of the many Warren Miller movies, which have been a favorite of mine since childhood. During his life, Warren Miller made or contributed to an amazing 750 sports films, and many trailers and even complete skiing and snowboarding movies may be available for streaming directly through the Warren Miller Entertainment site, and also on Amazon Prime Video, in addition to other streaming services and digital libraries.
As any skier knows, while the sport is liberating and thrilling, it can also be very expensive, which is why I always try to find the best deals on ski equipment and also the travel costs that may be associated with ski trips. A few of my favorite ski brands are below, along with some great saving opportunities:
Rossignol – Some of the best skis, boots, and ski gear on the market for everyone from beginners to professionals.  Check out a great spot to get Rossignol Cash Back and Rossignol coupons, deals, promos, and more!
Spyder – Some of my favorite ski clothing, and a proud sponsor of the US Ski and Snowboard Team. Spyder frequently offers huge sales, deals, and clearance offers on some of the best ski clothing and gear on the market!  Check out how to get great deals on official US Ski Team Gear, US Snowboard Team Gear, Spyder Cashback, and amazing Spyder Deals!
I plan provide you with much more insight regarding some of my favorite winter sports brands and ways to save on your favorite winter sports in the coming weeks, including the best curated collection of skiing and snowboarding cash back that I've personally found online.