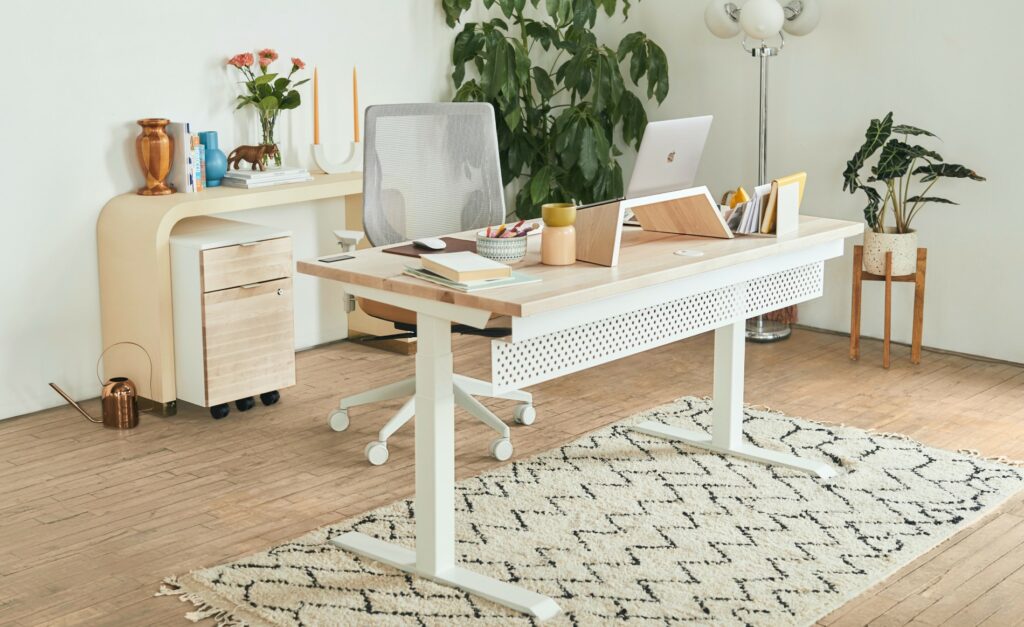 Your home office may be critical to the success of your business, and with Home Office Savings, you can outfit your area for less. You'll be spending a lot of time in your workplace, so it's critical that you create an environment that supports the success of your enterprise. Within the confines of your home office, you will establish your business plan, product line, marketing strategy, options, decisions, and accomplishments. It is critical that you establish the conditions that will facilitate your path to prosperity.
Before you create or upgrade your home business office, you should think about the following six factors: Placement, Environment, Office Furniture, Computer & Internet, Software, and Office Supplies.
Placement
A separate room is the perfect setting for a working at home basecamp. A spare room, a converted garage, den, basement, or any other unoccupied area would be excellent. By isolating yourself, you can restrict your distractions. You want to be able to concentrate. Do you need a somewhere to set up, but don't have a spare room? Select a location that is both quiet and remote. Remember, you'll be running a business from home, and you'll need a suitable environment to succeed. Interruptions and disruptions will not help you get to that point with your business.
Environment
Choose a room or a location that meets your requirements. You'll need appropriate lighting, acoustics, and temperature. You don't want to be straining your eyes, freezing, overheating or blocking your ears. The environment in which you conduct business must be conducive to concentration. You will make very little progress in making money online if you cannot concentrate. Here is a little graphical inspiration and thought starters.
Office Furniture
The first rule of office furniture is to choose a comfy and adjustable seat and backrest. You'll be sitting in your chair for long periods of time, and you don't want to be bothered by back and neck pain. Check to see if the chair provides the support you require. The desk should have enough space to accommodate the papers, folders, books, and tools you'll be using. If you have the space in your home and the financial means, get the largest desk you can afford. It helps if you have easy access to all of your home office tools. If you have a limited budget, purchase a desk that is large enough to fit your paperwork, computer, and monitor. Personally, I also find that original artwork can really help add to the enjoyment of the space.
Computer & Internet
Your computer and internet provider are the two most critical pieces of equipment you'll need for your home company. Invest on your own PC if possible. If you have to use the family computer because money is limited, be sure your files are safeguarded.
You'll likely be on the internet for long periods of time, so go with cable, DSL, or satellite internet. You should spend your time doing things other than watching how long a file will take to download.
Invest in a separate phone line for your work from home business as your company grows. This can also be done through a mobile phone app if you prefer. To your buying list, you may also want to include a copy/printer/fax machine, a postal meter, and scanner
Software
An office suite (presentations, spreadsheet, word processor, etc.) and accounting software will assist you in organizing your work from home business. These are the fundamentals, but they will get your internet business off on the right foot. You'll also need to invest in a firewall, anti-virus software, and anti-spyware to keep yourself safe when using the internet. As your internet business grows, you'll be introduced to software that makes running your home business easier. For the time being, they should suffice.
Office Supplies
Invest in the basics but make sure that you have an adequate supply. You do not want to run out of printer ink at 10:00 PM at night! Consider these essentials for your home business office: stationery, envelopes, mailing labels, business cards, paper, file folders, note pads, Post-Its, pens, pencils, pencil sharpener, stapler, paper clips, rubber bands, scissors, tape, glue, printer ink, printer paper, file cabinet AND pictures of your loved ones for your desk. Most of these are already in your home but you should plan on outfitting your office with the ones you don't have as soon as you can. Be sure to take advantage of Office Depot Cashback when buying supplies in bulk!
Every aspect of your home business is a building block to your success. If you put the time and the effort into creating an organized and functional home office, your enterprise will operate more smoothly. Regardless of your venture, be sure to take advantage of home office savings by shopping online with Cashback, coupons, deals, and promo codes to maximize your discounts!