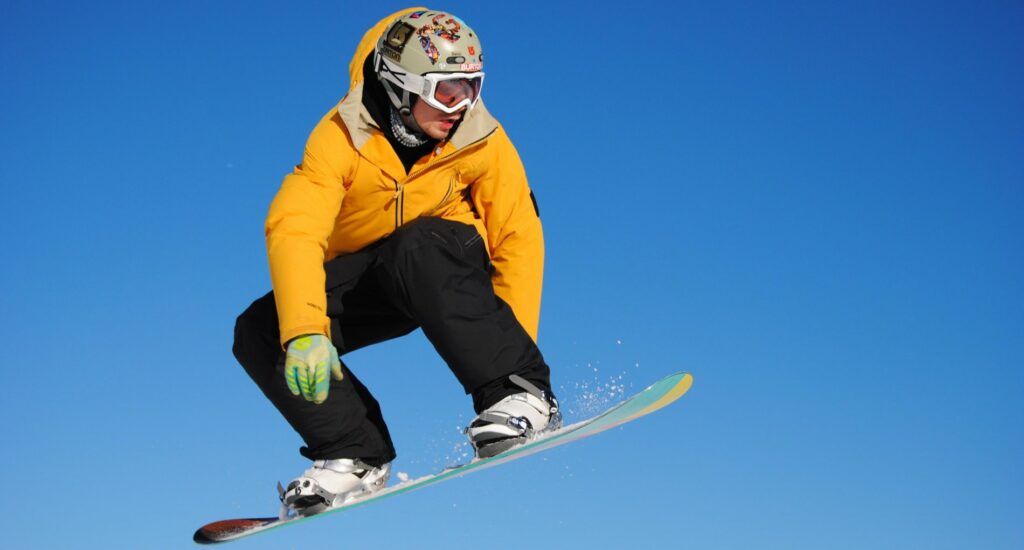 Buying a Snowboard isn't as trouble-free as it used to be, but you can still save on snowboards. Today, there are approximately 20 various types of Snowboards. With so many, the snowboarder in the present day needs to be knowledgeable, so I put this list together in hopes that buying a snowboard can still be an exciting and pleasurable experience. And more importantly, that you'll find a board you love! Once you have the perfect board, consider taking it for a spin at Mammoth Mountain or Big Sky!
Types of Snowboards
Today's snowboards come in a variety of shapes and sizes. The following are the most prevalent snowboard types: Freeride boards, Freestyle boards, Backcountry boards, Park/Pipe boards, Kids boards, Women's boards, Boardercross boards, and Signature series boards are among the several types of snowboards available. As you can see, you have your job cut out for you when it comes to deciding which board to purchase, but may pay less with great deals and Cashback from brands like Burton Snowboards.
Snowboard purchases demand the answers to a few key questions, but you can rest assured that you already know the answers. The main features that will classify the appropriate width, shape, stiffness, and height of the board you'll buy are your height, weight, riding style, and foot size.
Although there are other additional things to consider, your riding ability and riding style are two that you should be familiar with. Your preferred riding style will play a role in determining the type of board you should choose. There are many different viewpoints on the numerous riding styles available, but I'm going to categorize them into three basic riding styles.
Snowboard Riding Styles
All Mountain or Freeride – A freeride or all-mountain snowboarder uses the entire mountain to their advantage. You adore catching air, cutting, and pretty much all elements of riding. This is what snowboarding is all about. Freeride is still the greatest method to characterize the majority of snowboarders, despite being a cliché in snowboarding. These snowboarders enjoy every aspect of the sport, including the incredible feeling of carving a turn on the slopes, the sense of flight you get when you lift off from a big-air jump, and the feeling of freedom you get when sliding on fresh powder. On spruced slopes, it's still unimaginably good fun. Consider saving on a freeride board with Cashback from Kemper Snowboards.
Technical Riding or Freestyle – Jumps, trick riding, rail sliding, grabs, jibbing, spins, and tearing it up are all common on this sort of board. The majority of technical freestyle riding takes place in parks or near halfpipes. The finest boards for a beginner snowboarder are freestyle and technical boards. This is a popular style among younger snowboarders. Many of today's technical freestyle snowboarders have experience as BMX riders, in-line skaters, skateboarders, or in other action sports. While the gear designed for this category of rider excels in park and pipe riding, it can also be used at lower speeds across the entire mountain. Winter sports superstores like Christy Sports frequently offer amazing deals on snowboards from big name brands.
Alpine or Carving – This style combines speed and deep turns to take use of everything the mountain has to offer. Transitioning from one turn to the next is a common occurrence for Alpine riders. It's all about fast carving and hard carving. Carving boards are popular among expert skiers who want to learn snowboarding, yet their harsher flex and narrower width can make them uncomfortable for novices. These bikers stand out in a crowd because they are always observed laying a trench in the snow with each turn. Alpine riders appreciate the sport only when they are bonded to the snow. They "use" a snowboard's edge like no other, while using authoritative body motions and gravity as their buddy. Rossignol is known for skis, but they make amazing boards too. You can save and earn Cashback when buying direct from Rossignol.
Never Overpay for Snowboards
In conclusion, these are the basics of How to Buy a Snowboard. This has covered some basic points, and hopefully the buying process will be simpler for you. Whatever you choose to buy, remember that it is your choice and that nobody has a right to influence you at all. That said, you should always save on snowboards when buying online with the Snowboard Cashback and Deals on Snowboards!